Introduction
The Free Merge MP3 allows you to add thousands of audio files and remove one or all as wanted.
---
Add Audio Files
1. Directly click "Add Files" button to add audio files from your computer.
2. Drag and drop files to the task window.
3. Copy audio files from Windows Explorer or other place and then paste them to the task window to input audio files.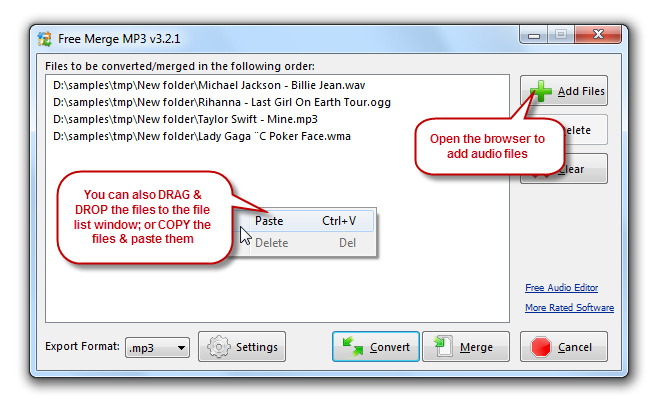 ---
Remove Files
1. Click "Delete" button to remove unwanted audio files.
2. Click "Clear" button to remove all of added audio files.